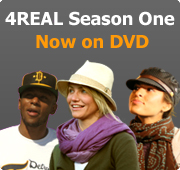 KidsforMalala
KidsforMalala

The Halton District School Board is asking for YOUR input toward the naming of a new school in Milton (currently called "Milton Public School"). The name chosen must "reflect good taste and a positive image for The Board" and the entire Milton Community.

A number of Milton's school children have united with children around the world to support the efforts of a young lady, and have now suggested that her name being used as the name o...



GHATES Presents BELIEVE/2012 in Jeremie, Haiti

GHATES Inc
GHATES Presents BELIEVE/2012 in Jeremie, Haiti



The 2012 Visionary Entrepreneur Training
(12 Members)

4REAL
The 2012 Visionary Entrepreneur Training



Care in Bolivia

You can gain work experience on a volunteer Care project in Bolivia whatever your age, abilities or level of experience; whether you are on a gap year - or even a 'gap month' - from further education, or are coming to us during a holiday from work, a career break, or during your retirement. All we ask is that you have enthusiasm for and a commitment to the work, the staff team and, of course, the children!

Bolivia is one of the poorest...



Football Coaching in Ghana
Football Coaching in Ghana

Football is the national sport in Ghana. Given the 'Black Stars' - the Ghanaian team's - successful performance in the 2010 World Cup, football in Ghana can only continue to get bigger and better. Football in Ghana is everywhere! Whether football flags on cars, stickers in taxis, locals in football jerseys or kids playing in the street, it is immediately apparent that Ghanaians are extremely passionate about football.

Our football plac...



Conservation in Peru

Our Conservation & Environment Project in Peru is based deep in the heart of the Amazon Rainforest. Volunteers stay at the 476 hectare Taricaya Ecological Reserve and take part in important research work. This project offers you the chance of a lifetime to visit and help preserve the most diverse ecosystem on the planet!

At Taricaya you will get to take part in exciting work, such as helping with Peruís first official animal rescue cen...



Human Rights in South Africa
Human Rights in South Africa

With its brutal history of apartheid and colonialism, there can be few better places than South Africa to get involved in campaigning for human rights and make a real impact on peopleís lives.

Our Law & Human Rights placements in South Africa are based in the bustling city of Cape Town. Although voted one of the most beautiful cities in the world, Cape Town harbours a noticeable disparity between rich and poor. A huge indicator of this...



Teaching in India
(1 Members)
Teaching in India

Since its population passed the one billion landmark, India's economy really started to boom, and its labour market has found itself much in demand from all manner of foreign companies looking to outsource work or benefit from the cheap manpower.

But despite the fact that you will find English speakers throughout the country, the standard of conversational English teaching in public schools is usually very poor. The students may know a...



MONGOL RALLY!!!
(1 Members)

Chantelle
MONGOL RALLY!!!

My team and I -Three Beavers and a Bear!- will be driving from England to Mongolia next summer!
The Mongol Rally is organized by a group called The Adventurists, and along with planning the trip, each team must raise money for the charity of our choice.
We've chosen Youth Creating Change, a local charity from Sogakope, Ghana, who work with the youth within the community. They focus on providing libraries and schooling for the kids wi...

Program Link
Save Program
Rate this Program
(1 Ratings)
Views: 10


SAY NO 2 TERRORISM MEMORIAL CAMPAIGN TOUR
(1 Members)

UNITY IS STRENGTH
SAY NO 2 TERRORISM MEMORIAL CAMPAIGN TOUR

As Part of Our Contribution to Help Memorialize this Year's 9/11 decade tribute, We are Launching the SAY NO 2 TERRORISM Campaign Tour across the United States of America, in honor of all the innocent victims of the 9/11/01 terrorist attack; Clinching on to the Vetrans and all those who contributed during the 9/11 Calamity.

All of us have something to contribute, and all of us can make a meaningful difference in the lives of other Pe...