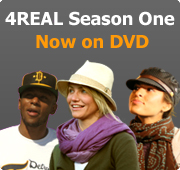 Ali Black

website


4REAL URL:
www.4REAL.com/thestayingtogetherproject

My name is Alison Black and I live in Red Rock, OK. I am a full blood Native American belonging to the Cheyenne, Ponca and Osage tribes of Oklahoma. I am working on a degree in education with the hopes of becoming a high school teacher.

Currently, I work with Native American youth directly under a Substance...