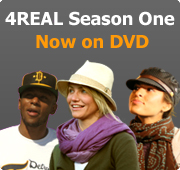 Natalie Angell

website


4REAL URL:
www.4REAL.com/natalieangell

Blessings...

Looking forward to connecting with others on this path! I am the co-founder of Shanti Uganda and while not in Uganda, run a yoga studio on Hastings St.

Shanti Uganda works with communities impacted by war, poverty and HIV/AIDS in Uganda. Through the use of yoga, expressive arts thera...