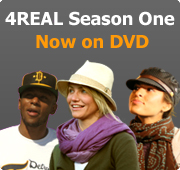 Erin Chatelain

What's Up:
I'm on the the next issue of Betty Canada's 1st girl sk8board magazine. If anyone has a pix of a girl sk8ers, send them my way!


4REAL URL:
www.4REAL.com/erinchatelain

I am interested in meeting people who, like me, want to see positive changes in our lifetime. I am a young, ambitious lady who works as a shooter/editor for the CBC and I am also an avi...