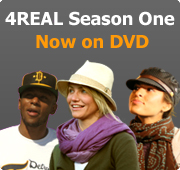 Crystal Echo Hawk

website


4REAL URL:
www.4REAL.com/crystal

Crystal Echo Hawk was the leader featured in 4REAL Pawnee. When she was in her mid-teens and early 20s, she wrestled with addiction, depression, thoughts of suicide and low-esteem. Her struggles typified those of many young Native Americans.

Thankfully, she was able to turn her life around with the help of...