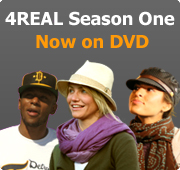 Angie Warhol

What's Up:
I began massage therapy classes in January, and I am getting my own table delivered today. I'm so excited! Let the healing begin! <3


4REAL URL:
www.4REAL.com/angiewarhol

I wish to be a part of change to intervene and work toward spreading peace and love worldwide. By simply watching and really paying attention to the videos on this website, one can gai...