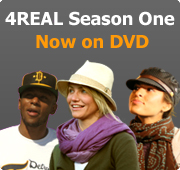 Melahnie Moodie

What's Up:
Inspired by the Dalai Lama and Jane Goodall


4REAL URL:
www.4REAL.com/Melahnie

I believe that collaboratively we can work towards creating conditions on this planet that are enjoyable for everyone. I want to live on a planet where the people and planet are happy and healthy.

Each of our thoughts, ide...